You need a strong and caring advocate on your side when you have been injured in an accident or suffered a personal injury due to the negligence of others. With years of experience handling a variety of personal injury matters and negotiating with insurance companies, Nicole Hunt Jackson has the skills to evaluate your claim while providing personalized service, zealous advocacy, and obtaining successful results.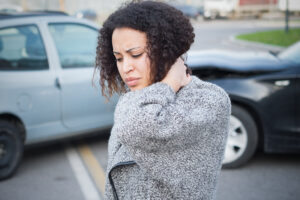 Nicole understands how an unforeseen injury can negatively affect all aspects of your life, causing stress, emotional turbulence, and challenges for families and loved ones. Her goal is to deliver one-on-one service to her clients in the most professional way, while aggressively representing their interests and maximizing results. Nicole strives to build long lasting relationships with her clients and makes sure that each client feels heard, respected, and included as an active participant in their case. If you or your loved one has suffered an injury due to a motor vehicle accident or someone else's negligence, let Nicole effectively represent your interests and obtain justice.
Nicole provides compassionate and zealous representation to individuals who have been injured in motor vehicle accidents, taxi & ride-sharing accidents, DUI related accidents, passenger van/bus accidents, bicycle accidents, motorcycle accidents, and semi-truck accidents, products liability, elevator/escalator accidents, and slip & fall accidents.
Contact us today to see if you have a case.